Indigo Pines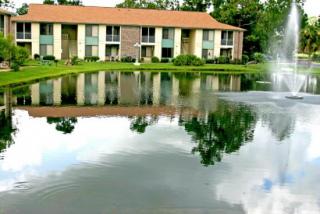 Enjoy a quiet rock in one of our Brevard, North Carolina rocking chairs while meeting our friendly staff at the Pines, conveniently located off Williamson Boulevard.
(386) 274-5205
Indigo Plantation

Nestled in a truly quiet residential setting, look for the Southís welcoming pineapple as you enter our richly landscaped azalea lined streets.
(386) 274-2926
Marina Vista

Located in historic downtown Daytona Beach near the Halifax Harbor Marina, this convenient location off Beach Street is certain to have the price and floorplan to meet your needs.
(386) 252-9623
Oaks Of Lakebridge

As Ormondís Beachís most established apartment home, you are certain to meet one of our long term residents, a neighboring squirrel, or one of the local ducks as you stroll our tree-lined paths.
(386) 672-2610
Sailpoint Bay

Relish the breathtaking sunrises along the Halifax River while relaxing on our pool deck overlooking the Intercoastal waterway as the palm trees lull you with the tranquil ocean breezes. Beautiful tranquil views await you at Sailpoint Bay.


(386) 252-6319
The Breakers

Feel right at home with the comfortable lifestyle, cool off in our swimming pool,or take in some rays on our lakeside sundeck.
(386) 257-1247
The Harbor

Drop anchor with us while you experience the nautically-inspired details of this home community set apart - yet in the center of Daytona's business community near Daytona International Speedway.
(386) 274-4248